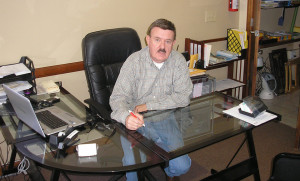 Garden State Monuments & Memorials has been in existence for ten years and their parent company, Kenngott Monuments is the oldest company in the state of New Jersey existing for over 136 years.
We design and create monuments to meet your standards including memorial etchings, cemetery lettering (inscriptions), memorial photographs, bronze memorials, memorial vases & vigil lights.
Our granite comes from Barre, Vermont, N. Dakota, and other granite quarries. We customize a variety of granite colors and designs of which you desire.
Garden State Monuments & Kenngott Monuments has over 20,000 designs of your choosing, and lettering your inscription, all of which are included in the cost of the monument. We provide various languages also at no additional cost.
We pride ourselves in the quality of each monument we create and all of our customers are fully satisfied with our services. All our monuments are covered by our exclusive "Gold Bond Guarantee" which not only will replace the stone if it is defective in any way, but also replace the design and lettering. This guarantee is EXCLUSIVE to Kenngott Monument Company and its subsidiary Garden State Monuments & Memorials and can be purchased for a minimal fee.