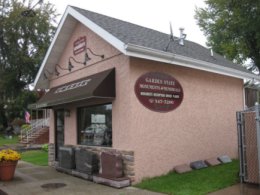 We would like to take this opportunity to express our deepest condolences for the loss of your loved one. We feel your sorrow and we know how difficult it is to put closure during this time. We hope to make it as easy for you as we can when you are ready to memorialize your loved one with our expertise, compassion and sincerity.
At Garden State Monuments we understand that purchasing a headstone, monument or grave marker can be an overwhelming experience. Our first priority is to guide you through this unfamiliar process of providing a headstone, monument or grave marker for your loved one. Having serviced thousands of families over the years, we have firsthand knowledge of headstone installation at nearly all New Jersey cemeteries.
We not only pride ourselves in the quality of our monuments, but first and foremost, the care and concern we have for each family that we may be able to accommodate. We also schedule appointments that are convenient for the family's needs, whether it be an office, evening or weekend visit. If needed, personal home visits are also scheduled.
We guarantee you our prices are most affordable because most monument dealers are retailers, and there are middlemen who outsource the production of your monument. We have an on-site family-owned and operated monument production facility on premises. This way we are able to produce your monument more rapidly and offer a more affordable price than any other monument dealer. Our convenient locations are in Morris & Essex Counties.